Palm Pulse BM1000A
Item No.: BM1000A
Palm Oximeter
BM1000A Palm Pulse Oximeter is an important and common device to check oxygen saturation (SpO2) and pulse rate.It can be used in the hospital's operation room, ICU, clinic section office, out-patient department, sickroom and emergency treat
INQUIRY(OFFER SPECIAL PRICE)
Description
BM1000A
Convenient
Compact appearance, more convenient to carry.Neonate/ Pediatric/
Adult probe changeable and optional.Two 1.5V AAA batteries can
be used continuously for more than 24 hours, more environmental
protection and energy saving.Automatic power down when no use
for about 10 seconds.
Resting Heart Rate

Heart beats per minute while at rest tells a lot about your internal
health and fitness levels. It is a strong indicator of your risk for
heart problems.
Aortic Pulse Wave Velocity
Aortic Pulse Wave Velocity (AoPWV) is proven to be a marker
of heart health, brain health, and risk of death from all causes,
it is the energy associated with your arterial pulse.
Blood Oxygen Level
Your body requires a very precise balance of oxygen in the blood.
For your body to perform optimally, blood oxygen levels should be
above 95%.
Bluetooth
Can be connected to the phone or pad via Bluetooth , and through
the APP data analysis and preservation.
alarm limits
Audible and visual alarm when value exceeds the limit, alarm limits
adjustable.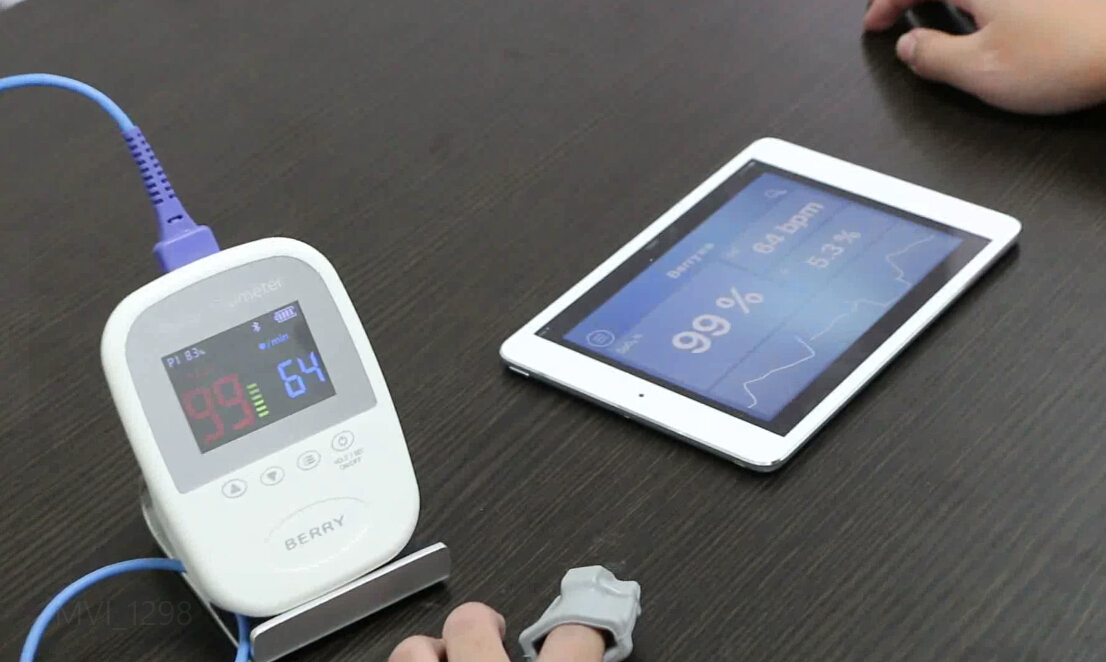 SPECIFICATION
Operation system

iOS; Android

SpO2

Detection scope: 35%-100%

Accuracy: ±2% 80%-100%

±3% 70%-79%

Pulse Rate

Rage:25-250BPM

Accuracy:±2bpm

Resolution:1bpm

Bluetooth

Support both Bluetooth 3.0 and BLE 4.0

Battery Type

2 AA alkaline batteries

Service life

Over 10000 times

Display

LCD

Working voltage

D.C. 3.4V~D.C.4.3V

Operation environment

Temperature: 5℃ - 40℃

Relative humidity: 30% - 80%

Air pressure: 70Kpa - 106Kpa

Size

150*90*26mm

Weight

120g

Delivery time

Samples: about 2 days

Mass production: about 15 days (2000pieces)

OEM: about 25 days