Wrist Pulse Oximeter BM2000
Item No.: BM2000
Wrist Pulse Oximeter
The wrist pulse oximeter is small, lightweight, and available for home use as well as clinics in long-term and comfortable monitoring.
INQUIRY(OFFER SPECIAL PRICE)
Description
BM2000 Wrist Pulse Oximeter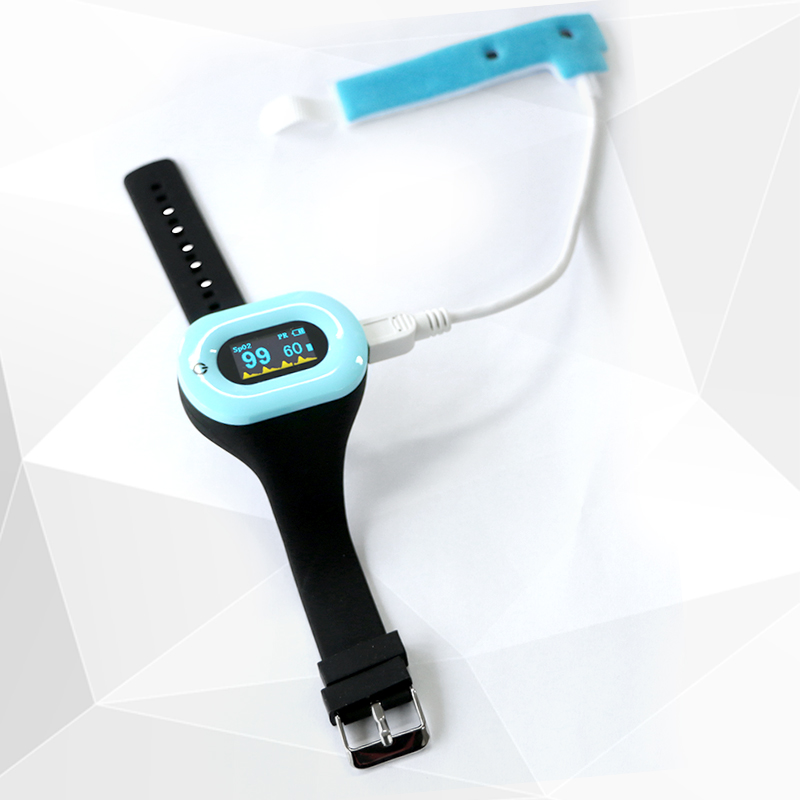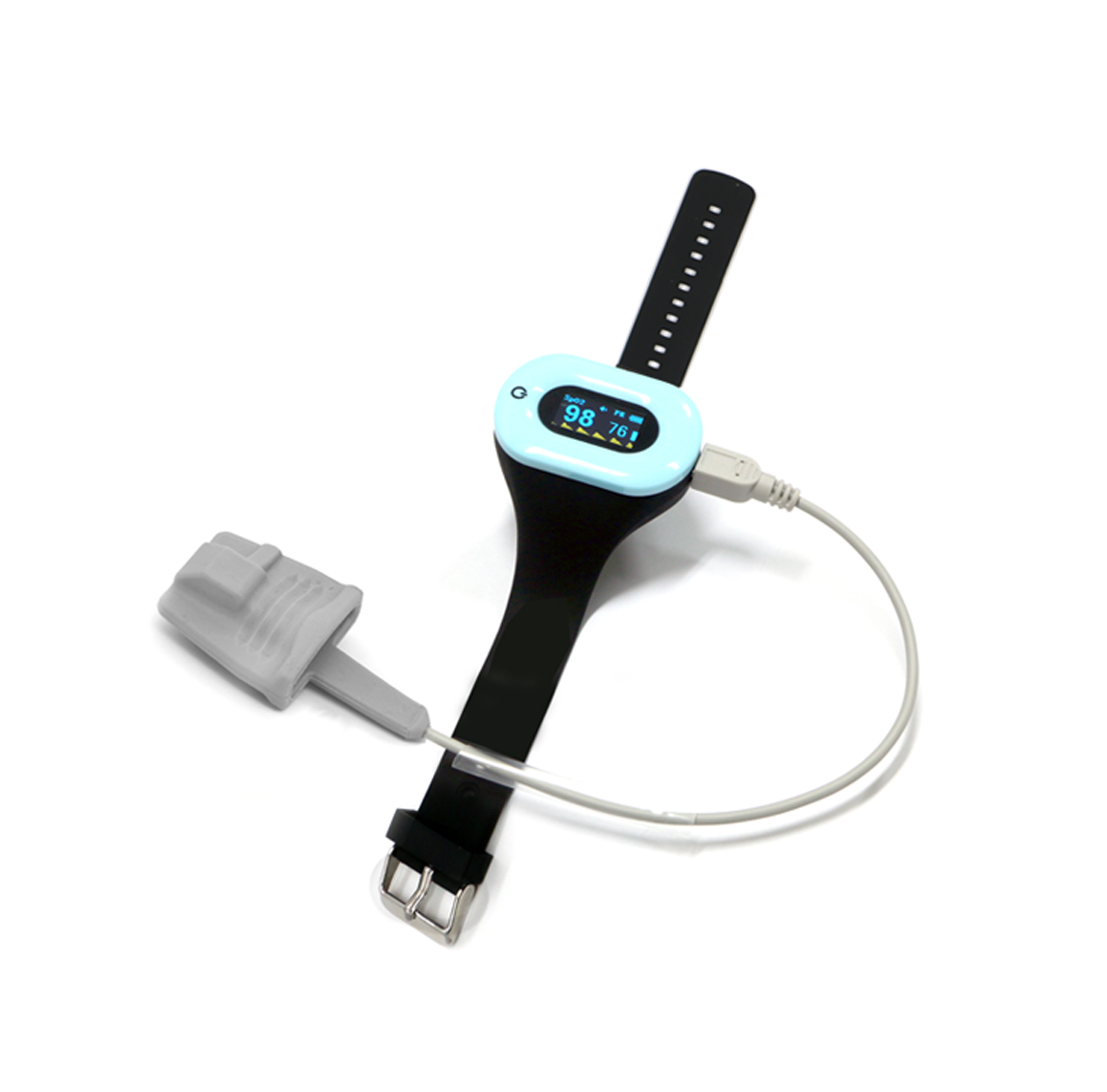 Convenient
BM2000 is used to gather the data id SpO2 and Pulse Rate while people are sleeping.
The data is stored on software APP, timely transmitted. Then the APP is going to do
the sleep quality analysis based on the data of SpO2 and Pulse Rate,
and give a monitoring re port regarding OSAHS, AHI etc..
The analysis re port can be exported via email, facebook, twitter, etc..
The comprehensive and reliable diagnosis re port will instruct the further therapy.
It is applicable to overnight monitoring with sleep and respiration monitoring device,
especially for obstructive sleep apnea-hypopnea syndrome.

Resting Heart Rate
Heart beats per minute while at rest tells a lot about your internal health
and fitness levels. It is a strong indicator of your risk for heart problems.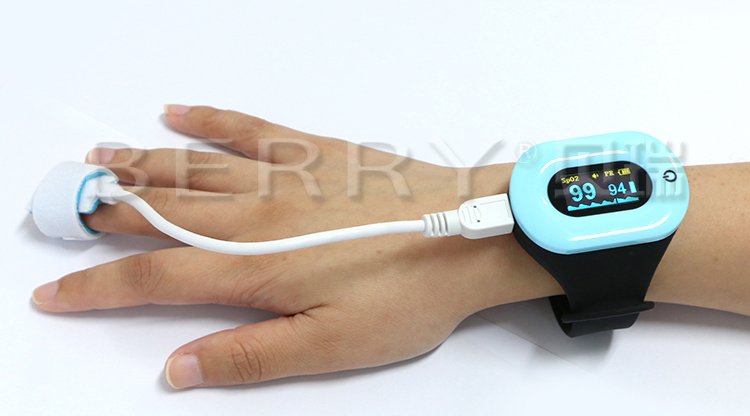 Feature
Watch type, light weight.
Simple and convenient, get all function with one touch button.
Color OLED display of SpO2, Pulse Rate, Pulse intensity bargraph, and Plethysmogram,
indication of battery, Bluetooth.
Low power consumption, built-in 3.7v rechargeable lithium battery lasting 24 hours.
Automatically screen off after 30s; automatic shutdown after 10mimutes when probe off
or no finger in testing; No manually shutdown.
High accuracy under the condition of low perfusion.
Blood Oxygen Level
Your body requires a very precise balance of oxygen in the blood. For your
body to perform optimally, blood oxygen levels should be above 95%.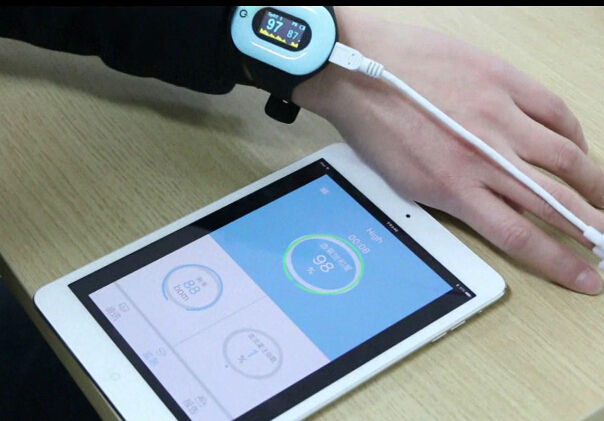 Alarm limits
Audible and visual alarm when value exceeds the limit, alarm limits adjustable.
Bluetooth (Free oximeter data manager software available)
Data stored on APP once every 1s, and the storage is no limit on the APP.
Data can be transmitted from APP to Android Phones and iPhones via Bluetooth.
Data record can be exported from Data Manager Software for permanent storage,
reviewing, sharing any analyzing.
APP named "Taiir SleepCare" for Android Phones and iPhones.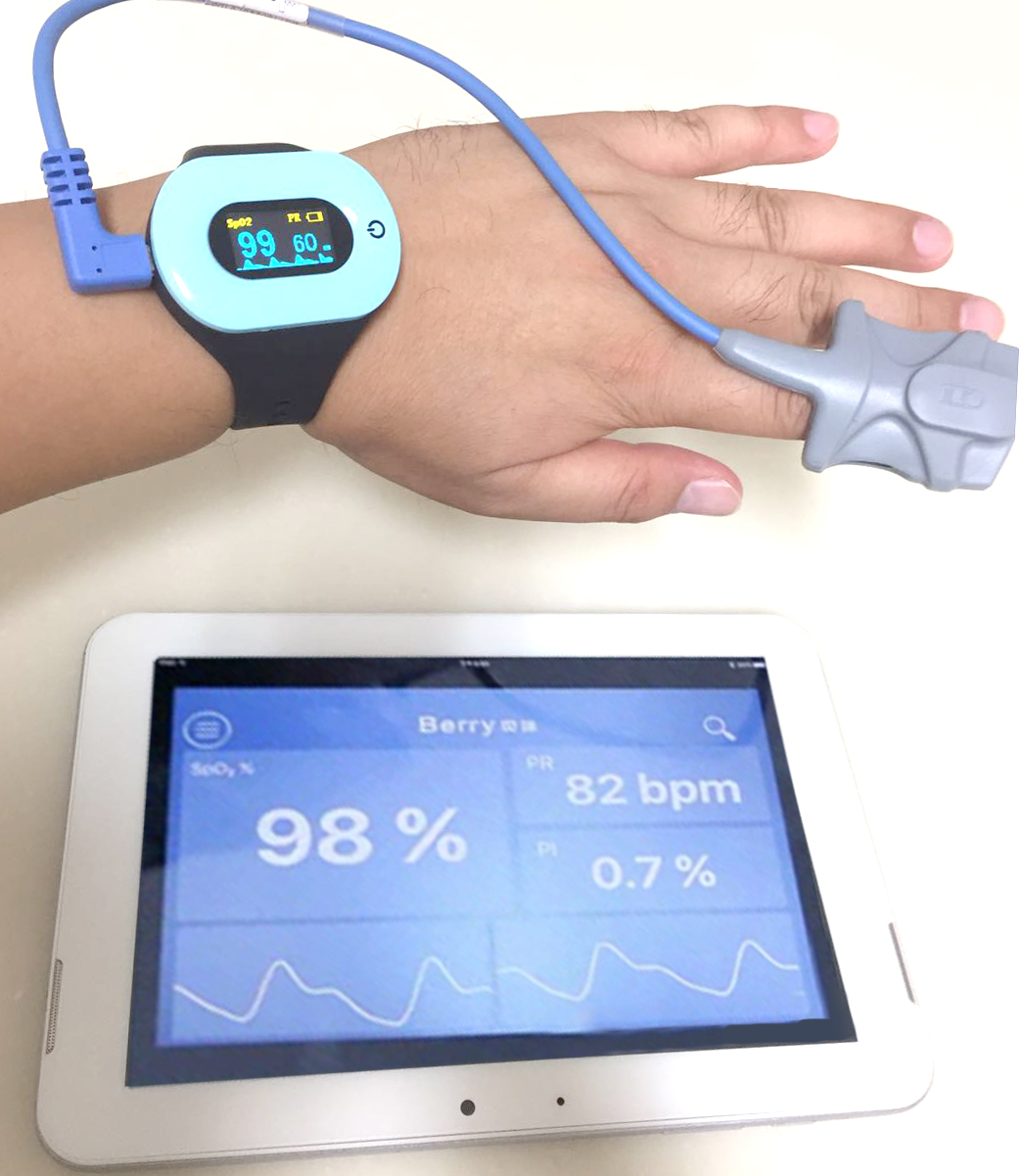 Accessories
1pc disposable sponge Spo2 Probe.
1pc charge line.
1pc operation manual.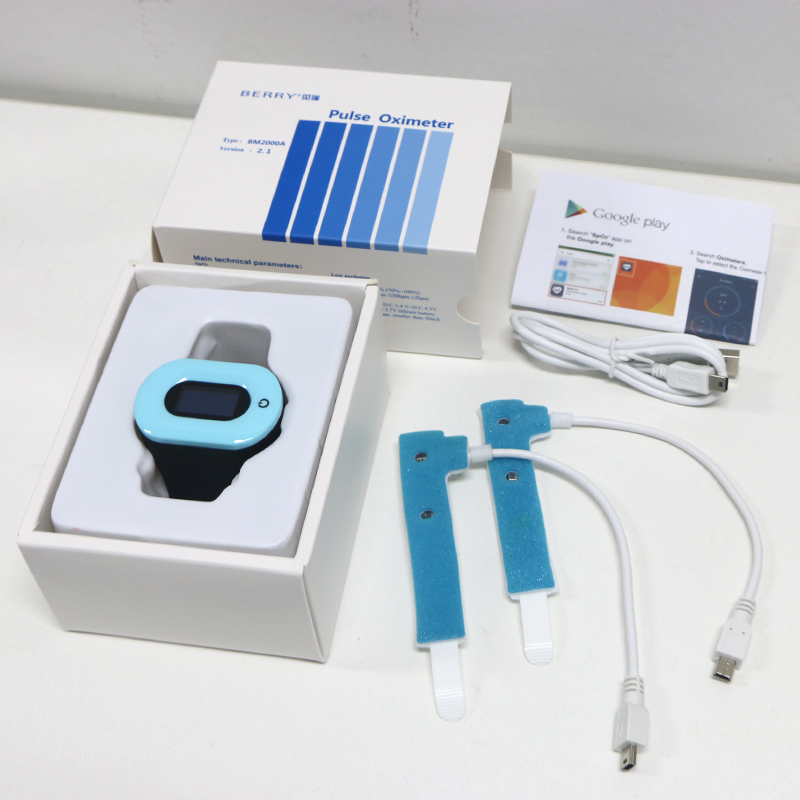 SPECIFICATION
Operation system

iOS; Android

SpO2

Detection scope: 35%-100%

Accuracy: ±2% 80%-100%

±3% 70%-79%

Pulse Rate

Rage:25-250BPM

Accuracy:±2bpm

Resolution:1bpm

Bluetooth

Support both Bluetooth 3.0 and BLE 4.0

Battery Type

one 3.7V lithium battery

Service life

Over 10000 times

Display

OLED

Key

Power on and perform functions

Working voltage

D.C. 3.4V~D.C.4.3V

Operation environment

Temperature: 5℃ - 40℃

Relative humidity: 15% - 80%

Atmospheric pressure: 86Kpa - 106Kpa

Size

55*37*18mm

Weight

50g (Do not contain sensor)

Delivery time

Samples: about 2 days

Mass production: about 15 days (2000pieces)

OEM: about 25 days